Top Android smartphone choices from Bell Mobility
With the high cost of smartphones in Canada, a lot of people choose to go on a contract with a down payment, rather than buying outright. However, they go to their carrier, it can become a little confusing when it comes to choosing a good device that meets your budget. Or, perhaps you had your mind on a specific device you learned of online, and the carrier representative is trying to up-sell you to a more expensive smartphone. Yes, that happens.
What I hope to do is create a series of posts to help our readers decide on which Android smartphones they should consider from various Canadian providers. To start off the series, I'll be talking about options from Bell Mobility.
At Bell Mobility, which smartphone you can get depends on which plan you choose. The lowest plan you can get is $25/month, but that entails cheaper, lower end devices. Then it jumps to $45/month, and again at $50/month. I'll keep this down to three sections.
Best Android device on the $25/month minimum plan
The devices you can get with paying the minimum $25/month plan are;
Moto G4 Play (Listed incorrectly on Bell's site as G Play)
Samsung Galaxy J1
LG F4NR
Alcatel Onetouch Idol X
ZTE Grand X 2
LG X Power
Samsung Galaxy J3
LG K4 (Prepaid)
Kyocera DuraXE
From this list, my top choice is the Moto G4 Play.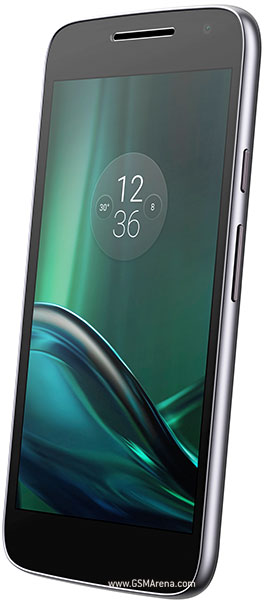 The G4 Play is a solid device for the money. You get a 5″ device with an HD 720p display, and it shipped with Android Marshmallow, 6.0.1.  The camera is an 8 MP unit, and you'll get a 5 MP camera for those much-needed selfies. Your daily usage should last relatively long too with the 2800 mAh battery, which is only powering that 720p display.
Best Android device on the $45/month minimum plan
The devices you can get with paying the minimum $45/month plan are;
Sony Xperia XA
Samsung Galaxy S5 Neo
BlackBerry DTEK50
Moto X Play
Here, my top choice is the BlackBerry DTEK50.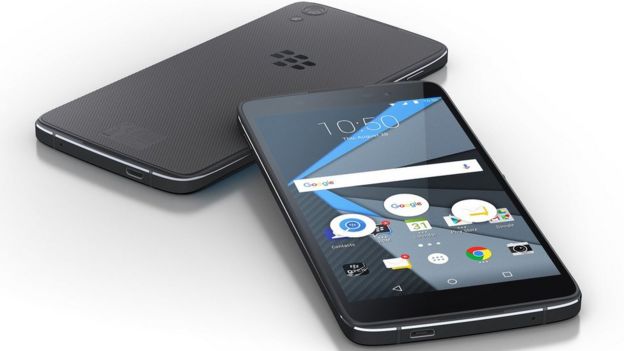 The BlackBerry DTEK50 is BlackBerry's second Android-powered device, and this has caught my eye. The specs of this device are mid-ranged, but, it can still hold its own for the average user. It's main perk is security. The DTEK app will assist users to be certain everything is up to par, to make they have the most secure experience. Along with that, you'll have access to all of BlackBerry's apps, like HUB, BlackBerry Calendar, and my personal favourite, BlackBerry keyboard.
Software aside, the DTEK50 is a 5.2″ smartphone with Android Marshmallow 6.0.1, and Nougat on the road map. The screen is full HD (1080p) so viewing content isn't an issue.  The camera does the job with a 13 MP camera, phase detection autofocus, and a dual tone flash. In front, there's an 8 MP camera.
Best Android device on the $50/month minimum plan
The devices you can get with paying the minimum $50/month plan are;
Samsung Galaxy S7 (Edge)
Sony Xperia X Performance
LG G5
HTC 10
Samsung Galaxy S6
Sony Xperia Z5
Sony Xperia Z5 Premium
Nexus 6P
LG G4 (Not recommended due to quality control issues!)
Samsung Galaxy Note 5
Kyocera DuraForce
BlackBerry PRIV
Here, my top choice is the Huawei Nexus 6P.
So three of us writers at Eh! all own the Nexus 6P, and love the phone. This includes me. I may therefore be a little biased, but hear me out.
Most of the other devices are all good options and would get you by for most of your needs. However, each one of these come with various up-front fees, such as the Samsung Galaxy S7 Edge at $349 on a 2-year contract, or the BlackBerry PRIV at $199 on a 2-year contract. But, is it always worth paying all that money when you could get a high-end device for $0 down?
The Nexus 6P is exactly that. $0 down. Yet it has flagship specs and is already on (or soon to receive) Android Nougat. If you hadn't heard, a Nexus device is bone-stock Android, and therefore, it's first in line to receive updates to the main software itself. Along with this, monthly security updates have been promised for up to 3 years from the original release date.
The device itself comes with great hardware features too. From the 5.7″ form factor with a quad HD display, to the dual front-facing stereo speakers. The back of the device has a finger print scanner which works great for unlocking your phone, certain apps, and eventually, Android Pay. The device is very fast too with the Snapdragon 810 and 3GB of memory. I've owned my Nexus 6P since early 2016, and it never slows down. The camera is great; with a double-tap of the power button, I'm snapping photos nice and quick using the 12.3 MP camera. A selfie here and there is also great quality thanks to the front-face 8MP camera. When the day is done, I often go to bed with a battery level around 20-30%, so the 3450 mAh battery is certainly doing a great job of keeping my phone up and running all day.
---
I never did fully cover each device I chose here. Doing so would make for quite the lengthy article, and each device would deserve their own review posts. I hope this post has help you pick from Bell's extensive Android smartphone lineup.
What is your opinion? What would you have chosen per category? Let me know in the comments below.